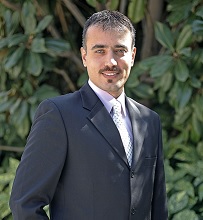 Currently, I am a visiting assistant professor at the University of Hartford, Barney School of Business, Department of Economics, Finance, and Insurance.
I completed my undergraduate study in mathematics at Bogazici University in Turkey and received my master's degree in economics at the same university. I earned my Ph.D. degree in economics at the University of Connecticut in 2009, where my dissertation was on matching markets with correlated preferences.
Right after my graduation, I joined the Eastern Connecticut State University academic staff. I worked at Quinnipiac University from August 2010 to May 2013. I was an assistant professor of economics at Yasar University in Turkey from September 2013 to September 2019.
My primary research area is Sports Economics and secondary research interest is Labor/Gender Economics. You can find more information about me on this website.
Thanks for visiting.
Onur Burak Celik, Ph.D.
University of Hartford
Barney School of Business
Department of Economics, Finance, and Insurance
Email:oburakc@hotmail.com